Open-enrollment group courses,
Presentations & other business communication skills
Presentations & public speaking — 1-day small group training workshop
Group Size:

See below options

Length:

1 day

Level:

Key fundamentals

Price for 1-2 people custom course:

3000 CHF/group*

Price for 3-4 people custom course:

3400 CHF/group*

6-person open-enrollment course:

790 CHF/person*
This is a full-day training workshop focused on public speaking and business presentation skills.  Short theory reviews alternate with examples, presentation practice and other exercises.  The workshop is designed for a small group so that each person can practice their presentation skills with video feedback, in a comfortable confidence-building setting.  We provide the tools and guidance to help you to recognize your strengths and weaknesses, while you develop your individual style.  Practice sessions are tailored to your business situation and needs.  Presentation workshop is provided in English.
Who should attend this training workshop:
New, technical or advancing professionals and managers, who wishes to improve their business presentation skills and professional perception.  This can be used as an introduction or refresher course.
Training workshop topics:
Your needs & goals.
Communication fundamentals & the audience's brain.
The speaker — using your body and voice.
Preparations & strategy.
Structuring your presentation.
Opening & closing techniques.
Other techniques to keep your audience's attention.
Preparing for interviews and questions.
Dealing with nerves.
Includes several practice sessions with video feedback so you can gain confidence & refine your technique.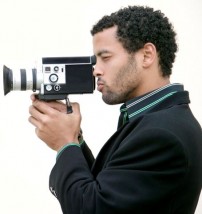 What makes this workshop different:
High energy, action-oriented!
Video feedback for self-assessment.
Small classes enable practice and personal coaching.
May be tailored to technical, sales or business presenters.
May include international culture aspects.
Courses provided by a native English-speaker with neutral accent.
Students help and learn from each other in a comfortable and fun environment.
Participants leave workshop feeling more confident and excited to give their next business presentation.
1-day Presentation Training Course in European Market Link's training center (2 minutes from Martigny train station):
Only 6 places available for each workshop.
Tuesday, April 9, 2019 — 9:00 to 17:30
10% early booking discount when you reserve by January 15, 2018.
5% early booking discount if you reserve by February 26, 2019.
Last day to register is April 2, 2019
Tuesday, October 29, 2019 — 9:00 to 17:30
10% early booking discount when you reserve by August 15, 2019.
5% early booking discount when you reserve by September 29, 2019.
Last day to register is October 22, 2019.
Thursday, January 16, 2020 — 9:00 to 17:30
10% early booking discount when you reserve by October 1, 2019.
5% early booking discount when you reserve by November 16, 2019.
Last day to register is January 9, 2020.
Contact us for course availability and to reserve your place.
*Notes regarding prices listed —
All prices including training facilitator, training booklet, video and other exercise materials.  Prices exclude VAT.
The open-enrollment workshop price is 790 CHF/person for a 1-day course for up to 6 people.  This course will be held at the European Market Link training center, just a couple minutes walk from Martigny train station.  Price includes coffee, tea, morning croissants, and afternoon snack.  Prices do not include lunch, dinner, or travel/accommodations.  Register for this course with only 30% deposit.  Contact us with your questions or to register.
The corporate group price is 3000 CHF for 1-2 people, and 3400 CHF for 3-4 people. These prices include tailoring to your specific needs.  As we assume that the training will be held at the clients facilities, and that the client will cover the cost of their facilities and food.  Custom training is available in English throughout western Switzerland, including Geneva, Lausanne, Vevey, Montreux, Sion, Fribourg, Thun, Bern, Biel, Zurich, Basel and surrounding areas.  Please contact us for a formal quote.
Follow the link below for a full list of European Market Link presentation training courses.
Contact us