Cross-cultural training,
Open-enrollment group courses
Cross-cultural (intercultural) training for international business
Group Size:

up to 10 people (corporate groups up to 25)

Length:

1 day

Price for custom group:

4000 CHF/group plus 50 CHF/person*

Private course for one individual:

3000 CHF/private course*

Open-enrollment price:

690 CHF/person*
This is an intense PRACTICAL course designed for those working on international teams, or with customers or suppliers from other countries.  (Tailored for global or European teams.)
This course goes beyond business culture tips, providing a deeper look into the value differences that drive variations in business practices and communication styles. Combining research from academia and business, European Market Link's easy-to-use Culture Insight Framework provides insight across various business situations and cultures. We start by giving examples of business problems when culture differences were ignored.  Then, we consider how the brain locks-in culture, and offer a tool to overcome this natural reaction. Next, our Culture Insight Framework breaks culture into key value dimensions with real world business examples. We value indicators, and connect them to everyday business tips. Then, we take this even further by considering typical business situations, and how we may prepare to do business in certain regions or countries.  The process provides both, tips for doing business and a foundation for diagnosing other business situations and cultures.
Cross-cultural (intercultural) seminar training topics: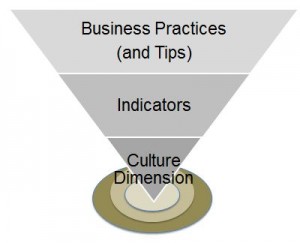 Define culture in a way that focuses on business.
Culture's effect on the brain, business processes & business decisions.
Culture Insight Framework — Business culture "value" dimensions, indicators, and the corresponding business practices.
Compare personal culture and country culture.
Comparing business practices to others — communication style, management style, giving/receiving direction, planning, meetings, decision making and more.
Country, language, or regional business tips and practices.
Tips for any culture.
Note:  Many of the topics above are integrated with minimal theoretical presentations.  Information is primarily conveyed with exercises and workshops that use real business examples.
What makes this cross-cultural (intercultural) course different:
It's the REAL WORLD. The course is based on culture research, real business needs, and practical business situations.
It goes deeper than just etiquette and avoids stereotyping.  The Culture Insight Framework enables you to distinguish cultural differences and respond accordingly.
Provided by experienced international business consultant.  Read more…
It's only one day, so its incredibly time and cost efficient.
Designed to help participants understand needs, convey demands, build relationships and sell internationally.
Who should attend this training workshop:
Anyone working internationally.  This includes international buyers, sellers, managers, human resources, strategic leaders, and expats.  Course participants leave the workshop with new insights into the structure and practices in international business.  They also leave with tools to diagnose culture differences.  This course is not designed for expat families or spouses.  It is an international business course.  If you have an international team, we recommend cross-cultural training and team-building.  Read more…
Price for corporate groups:
The price for corporate groups is  4000 CHF, plus 50 CHF per person, up to 25 people.
*This price includes tailoring to your specific business needs, course facilitation, course training booklet, and other training materials.  Normally, training is held at the client's facilities, so the price excludes the training room and food.  Contact us to discuss your specific needs.
Price and dates for the open-enrollment course: 
The price for individuals attending this 1-day open-enrollment course is just 690 CHF/person, with early booking discounts available.
*This price includes course facilitation, course training booklet, and other training materials.  You will also receive coffee, tea, croissant in the morning, and afternoon coffee break.  It does not include lunch, dinner, or local accommodations for attendees.
Reserve early to receive a discount and ensure your place on the course.  (Only 10 places available for each date).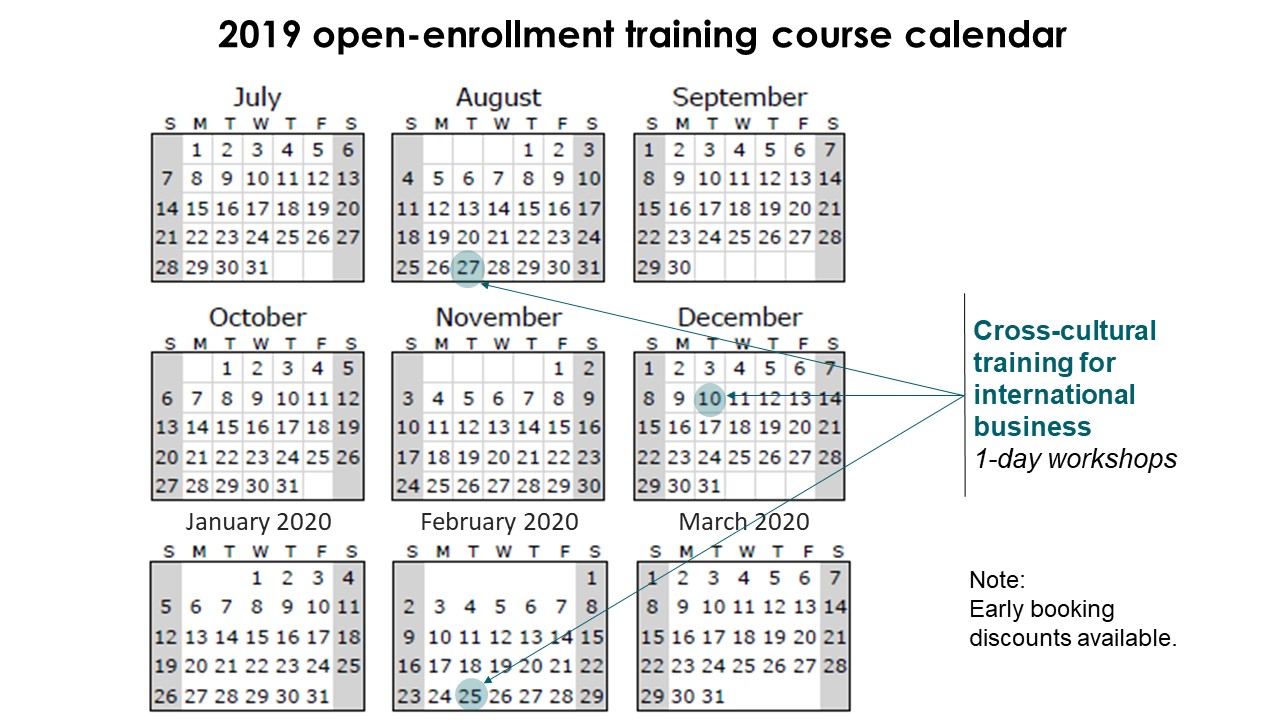 August 27, 2019 — Tuesday, 9:00 to 17:30
10% discount before May 15, 2019.
5% discount before June 27, 2019.
Last day to register is August 20, 2019
December 10, 2019 — Thursday, 9:00 to 17:30
10% discount before August 30, 2019.
5% discount before October 10, 2019.
Last day to register is December 3, 2019.
February 25, 2020 — Tuesday, 9:00 to 17:30
10% discount before December 6, 2019.
5% discount before January 17, 2020.
Last day to register is February 18, 2020.
Contact us to check availability and reserve your space.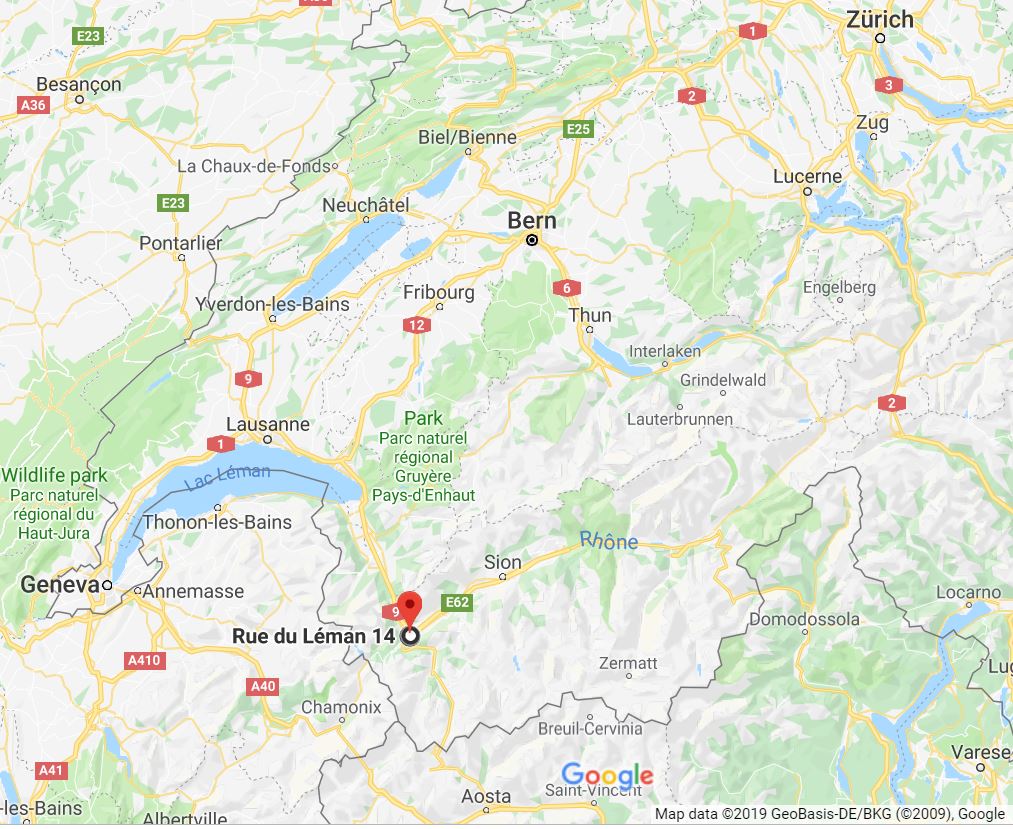 Location (just 2 minutes walk from Martigny train station):
This training workshop will be held at —
European Market Link Sàrl
Rue du Léman, 14
CH-1920 Martigny, Switzerland
Martigny is a main stop for the regional trains, and our training center is just 2 minutes walk from the the train station.  It is also close to the motorway, with parking and a hotel across the street.  Martigny is known as "Ville d'art et de culture".
Here are helpful transportation links:
Course reservation:
 Contact us to check availability, ask questions, and tell us your preferred payment method.
Pay 30% deposit to hold your space.  (You will receive an invoice for a bank transfers or a MasterCard/Visa payment.  You also receive a welcome email with course information and maps.)
Final payment is due 1 week prior to the course.
Cancellation and change policy:
If you need to cancel…
You may transfer your deposit or final course payments to another person, who will attend in your place.
The 30% deposit can be transferred to a later course, if you tell us at least 1 month prior to the workshop that you originally reserved.
The final payment and deposits, with cancellation notices of less than 1 month, can be transferred to a later course if we re-sell the place on the original course.
If we need to cancel for any reason, we will refund or transfer your course payments.
Contact European Market Link to discuss your specific cross-cultural training needs.
Contact us