Cross-cultural & intercultural training,
Open-enrollment group courses
Virtual & cross-cultural communication training – Certificate Course – ONLINE TRAINING with a LIVE INSTRUCTOR in English
Group Size:

Up to 8 people

Length:

4 x 3 hour modules

Open-Enrolment Price:

650 CHF/person

Next Course:

Oct. 18. 19, 25, 26, 2021

Format:

Online virtual with live instructor
Are you leading an international team, buying or selling abroad, or hoping for a promotion to an international role?  If so, this virtual and cross-cultural training training and certificate are designed for you.  You'll learn to motivate your virtual team, collaborate across cultures, and resolve conflicts remotely.
The course uses a fast-moving blended training approach, led by a highly-experienced live instructor.  You'll learn practical tools, see video examples, and explore real business problems with group and instructor interactions.
This course is available in English and limited to just 8 participants.
This certificate course is 12 hours of instruction, scheduled as 3 hours/day for 4 days.  It is equivalent to a 2-day live cross-cultural course.
What makes this Virtual & Cross-Cultural Communication Training different:
It focuses on international and virtual communications for technical people and businesses-
A live instructor works with you in a small group (maximum 8).
We go beyond etiquette.  This workshop enables business problem solving and international leadership growth.
No silly games or boring lectures!  We'll provide the models then you'll solve real business problems.
Content is based on research, best practices, and experience across multiple fields.
Virtual & Cross-Cultural Communication Training topics:
Virtual and international communication – challenges and models
Our programming – The human brain, cultural programming, and personality
Cultural Insight Framework for business – Business cultural values and indicators
International communication, sales, and negotiation styles
Other business practices
Virtual teams and communications
Regions and countries – Tailored to the attendees' needs
Intercultural communication and conflict resolution
Note:  Topics are integrated and action-oriented using videos, case studies and workshops that relate to real business situations.
Who should attend this Virtual & Cross-Cultural Communication Training:
This international training course is designed for leaders or professionals, who work internationally.  This includes international managers, virtual team leaders, buyers, sellers, human resources, and expats.  For corporate groups, Contact Us.  This course is also offered as a 2-day face-to-face course – Cross-Cultural Training and Intercultural Communications for Business.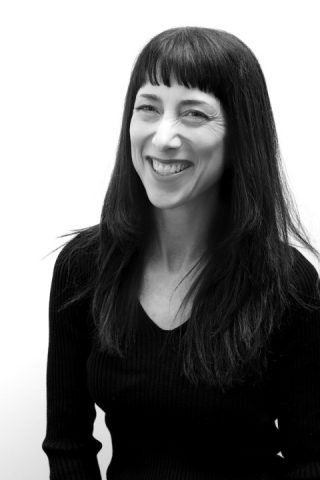 Your instructor: Kimberly VanLandingham, MACCC, BSEE
Kimberly is the CEO of European Market Link SARL, and an international business strategist, trainer, and speaker.  She has over 20 years of international leadership experience with the DuPont Company as Global Business Manager, EMEA Regional Manager, Corporate Growth Manager, and more.  She has a masters in cross-cultural communication (MACCC) and a BS in engineering (BSEE).
Kimberly currently lives between Switzerland, France and Spain; and she has worked or lived in more than 50 countries.  She is a trainer and keynote speaker on culture and market development, giving talks at the European American Chamber of Commerce, the World Trade Center, and universities.  She is also on the board of SIETAR Switzerland (Society of Intercultural Education, Training and Research) and manages the Cross Cultural Management Group with over 6800 members.
Linkedin profile for Kimberly VanLandingham
Structure & dates for the Virtual and Cross-Cultural Communication Training:
This blended learning course aims for maximum learning, with minimal time and money.  It's structured into 4 x 3-hour virtual sessions, with a live instructor, practical models and tools, and useful workshops.  If you miss a module, you can view the course video.
* CEST is Central European Summer Time (UTC/GMT +2 hr). CET is Central European Time (UTC/GMT + 1hr).
JULY COURSE – 2021 – DATES BOOKED
Module 1
Monday
19 July 2021
15:00 – 18:00 CEST*
Module 2
Tuesday
20 July 2021
15:00 – 18:00 CEST
Module 3
Thursday
22 July 2021
15:00 – 18:00 CEST
Module 4
Friday
23 July 2021
15:00 – 18:00 CEST
OCTOBER COURSE – 2021
Module 1
Thursday
18 Oct. 2021
15:00 – 18:00 CEST*
Module 2
Friday
19 Oct. 2021
15:00 – 18:00 CEST
Module 3
Monday
25 Oct 2021
15:00 – 18:00 CEST
Module 4
Tuesday
26 Oct. 2021
15:00 – 18:00 CEST
Price:  650 CHF/person
This certificate course is 650 CHF.  Reserve early to receive a discount and ensure your place on the course.  (This course is limited to just 8 attendees.)
To reserve, complete the form below to check availability, ask questions, and tell us your preferred payment method.  Then, we'll send you an invoice for a 30% deposit.  The final payment is due 1 week prior to the course.
Contact us