Cross-cultural & intercultural training,
Open-enrollment group courses
VIRTUAL cross-cultural training & intercultural communication – ONLINE TRAINING with a LIVE INSTRUCTOR
Group Size:

Up to 8 people

Length:

4 x 3 hour sessions

Open-Enrollment Price:

750 CHF/person (675 CHF early booking)

Next Course:

Begins September 8, 2020
Are you leading an international team, buying or selling abroad, or hoping for a promotion to an international role?  If so, this virtual workshop is designed for you.  Now you can get real training without the travel.  Although it's a virtual course, our live instructor makes it feel like a face-to-face event as you learn and discuss problems in a small group (only 8 attendees).
You'll discover international cultural models that predict strategies, styles, and behaviors.  These tools will help you uncover hidden business problems and adjust for the desired business results.  You'll learn to avoid frustration and benefit from international differences, as you lead virtual teams.  This course is offered in English.
What makes this VIRTUAL cross-cultural training & intercultural communication course different:
This virtual course combines the benefits of live training with those of an online course.  You'll work with a live instructor in a small group (maximum 8 attendees) to bring the materials to life.
We go beyond etiquette.  This workshop enables business problem solving and international leadership growth.
No silly games or boring lectures!  We'll provide the models then you'll solve real business problems.
Content is based on research, best practices, and experience across multiple fields.
VIRTUAL cross-cultural training & intercultural communication topics:
Introductions and goals
Culture's effect on international business – Successes, failures, and the global mindset
Our programming – The human brain, cultural programming, and personality
Personality profiles and communication – includes partner exercises
Cultural Insight Framework – Business cultural "values," indicators of those values, and the corresponding business practices – includes videos
International communication – Communication and negotiation styles and indicators – includes business examples and exercises
Other business practices – Management styles, teams, meetings, planning and more – includes business problem solving
Best practices – You'll learn which practices tear teams apart, and which best practices bring virtual and remote teams together – includes extensions to previous exercise
Regions and countries – Using creative business situations, you'll explore cultures and specific tips (tailored to the attendees' needs) – includes mini-exercise and sharing
Intercultural communication and conflict resolution techniques – Strategies to align communication and reach agreement, with exercises in business problem solving
We'll close with culture tips and further sources of information
Note:  Topics are integrated and action-oriented using videos, case studies and workshops that relate to real business situations.  You'll leave the course feeling excited to engage in cross-cultural encounters.
Who should attend this VIRTUAL intercultural training:
This virtual course is designed for leaders or professionals, who work internationally.  This includes international buyers, sellers, managers, human resources, strategy leaders, and expats.  For corporate groups, Contact Us.  This course is also offered as a 2-day face-to-face course – Cross-Cultural Training and Intercultural Communications for Business.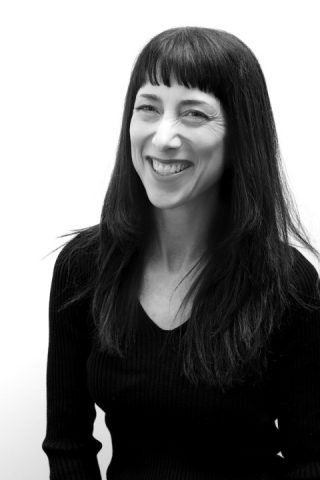 Your instructor: Kimberly VanLandingham, MACCC, BSEE
Kimberly is the CEO of European Market Link SARL, and an international business consultant, trainer, and speaker.  She has over 20 years of international leadership experience with the DuPont Company as Global Business Manager, EMEA Regional Manager, Corporate Growth Manager, and more.  She has a masters in cross-cultural communication (MACCC) and a BS in engineering (BSEE).
Kimberly currently lives in Switzerland, France and Spain; and she has worked or lived in more than 50 countries.  She is a trainer and keynote speaker on culture and market development, giving talks at the European American Chamber of Commerce, the World Trade Center, and universities.  She is also on the board of SIETAR Switzerland (SIETAR is the Society of Intercultural Education, Training and Research) and manages the Cross Cultural Management Group with over 6500 members.
Linkedin profile for Kimberly VanLandingham
Structure & dates for the VIRTUAL cross-cultural training & intercultural communication training:
This virtual cross cultural training and intercultural communication course is designed for maximum learning with minimal time and money.  It's structured into 4 x 3-hour workinars (workshop-webinar) with a live instructor and engaging materials, exercises and discussion.  If you miss a module, you can view the course video.
SEPTEMBER COURSE – 2020
Module 1
Tuesday
8-Sep-20
9:00 – 12:00 CEST
Module 2
Friday
11-Sep-20
9:00 – 12:00 CEST
Module 3
Tuesday
15-Sep-20
9:00 – 12:00 CEST
Module 4
Friday
18-Sep-20
9:00 – 12:00 CEST
DECEMBER COURSE – 2020
Module 1
Tuesday
1-Dec-20
9:00 – 12:00 CET
Module 2
Wednesday
2-Dec-20
9:00 – 12:00 CET
Module 3
Thursday
3-Dec-20
9:00 – 12:00 CET
Module 4
Friday
4-Dec-20
9:00 – 12:00 CET
Price:  750 CHF/person (10% discount when reserved 1 month in advance)
Prices includes the training materials summary, workshop materials, and online live facilitation.  Reserve early to receive a discount and ensure your place on the course.  (This course is limited to just 8 attendees.)
Course reservation:
Pay nothing now.  Complete the form below to check availability, ask questions, and tell us your preferred payment method.  Then, we'll send you an invoice for the deposit (which can be transferred to a later course, if desired).
Pay 30% deposit to reserve your space.  Then, we'll send you a confirmation email.
Final payment is due 1 week prior to the course.
Contact us