Open-enrollment group courses,
Presentations & other business communication skills
Presentations & public speaking skills – 2-day small group training course – PUBLIC COURSE in ENGLISH
Group Size:

Up to 5 people

Length:

2 days

Open-enrollment course:

1490 CHF/person for 2 days* (1350 CHF early booking)

Next training course:

May 5-6, 2020
This is an action-packed training course, where you'll hear short theory explanations, see video examples, then apply the theory in supportive practice sessions.  We start by addressing presentation nerves, then we move through a step by step process, specifically designed for international, technical and business presenters.  As this workshop is limited to just 5 people, you'll practice presenting in a comfortable confidence-building setting, with individual video feedback.  You'll learn tools and receive personal coaching tips and exercises to help you to build on your skills, overcome your fears, and develop your individual style.
This training is in English by a native speaker with corporate experience and academic credentials.
Who should attend this 2-day Presentations & Public Speaking Skills training course:
Professionals or managers wishing to improve their business presentation development and delivery skills.  It's also beneficial for advancing a presenting project.
Presentations & Public Speaking Skills Training – 2-day course topics:
Introduction and your goals.
Overcoming stage fright:  3 tools to manage presenting nerves.
Communication fundamentals and connecting to the audience.
Delivering with impact:  Using your body and voice to engage the audience.
Presentation preparation to achieve business results.
Content that's remembered.
Structures, story telling and other power tools.
Opening and closing techniques.
Charts and other visual aids that reinforce your message.
Speech writing tips.
A bit more on persuasion.
Preparing for questions or interviews after the presentation.
Tips for impromptu speeches.
Includes several presentation practice exercises and sessions with VIDEO feedback.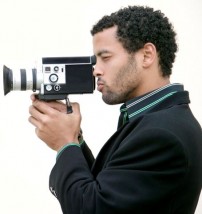 What makes this 2-day presentation skills course different:
Video feedback!
Small classes enables personal coaching.
Lots of practice.
Students help and learn from each other in a comfortable and fun environment.
Workshop facilitator has extensive international business management and public speaking experience.  She is also a native English speaker and TEDx trainer.  (More on your trainer.)
Participants leave class feeling more confident and excited to give their next business presentation.
Price and other details:
Courses start at 9:00 and end at 17:30 each day.  The price is 1490 CHF/person, but only 1350 CHF when reserved before the early booking discount date.
May 5-6, 2020

— Early booking discount price extended!  This course is a

lmost full!  (Sign-up now with a fully flexible change policy)
July 1-2, 2020 — Early booking discount before May 15, 2020
August 25-26, 2020 — Early booking discount before July 9, 2020
October 27-28, 2020 — Early booking discount before Sept. 15, 2020
December 9-10, 2020 –Early booking discount before October 22, 2020
January 20-21, 2021 — Early booking discount before December 5, 2020
February, 24-25, 2021 – Early booking January 8, 2021
March 30-31, 2021 – Early booking February 18, 2021
May 3-4, 2021 – Early booking March 26, 2021
July 6-7, 2021 – Early booking May 28, 2021
August 25-26, 2021 – Early booking July 9, 2021
Only 5 places available for each workshop.  Contact us to check availability and reserve your space. Flexible change policy allows you to transfer to a different date, a different course, or a virtual course at anytime!
*Prices includes course facilitation, course training booklet, video feedback, and other training materials.  The price also includes coffee, tea, croissant in the morning, and afternoon snack.  It does not include lunch, dinner, or local accommodations.  Register for this course with only 30% deposit with credit card or bank transfer.  Contact us with your questions or to register.
These open enrollment workshops are conveniently located in beautiful Martigny, Switzerland at the European Market Link Sàrl training center: Rue du Léman 14, Martigny, Switzerland, CH-1920 (next to the Martigny SBB train station).  There are hotels and parking close by.
Corporate and private training:
Contact us to discuss larger groups, longer training options or other specific needs.  We offer a variety of formats and prices to meet your business needs.  Training is available in English and throughout western Switzerland, including Sierre, Martigny, Geneva, Lausanne, Vevey, Montreux, Sion, Fribourg, Thun, Bern, Lucerne, Zurich, Basel and surrounding areas.
Contact us