Cross-cultural training,
Open-enrollment group courses
Cross-cultural training & intercultural communications for business – open-enrollment workshop
Group Size:

up to 10 people

Length:

2 day

Open-enrollment price:

890 CHF/person (790 CHF early booking)

Next available course:

December 9-10, 2019
Are you buying or selling across borders?  Or trying to improve international communications and teamwork?  Or ready to make the move from a domestic job to a European or Global leadership role?  If you're in any of these situations, then this workshop is perfect for you.
Culture and personalities affect international business, management, and communications in hidden but important ways.  So, if you want to excell in these roles, you'll need additional knowledge, strategies and skills.
This course gives you a framework to understand international business differences, interpret behaviors, and adjust for the desired business results.  You'll learn to avoid frustration and benefit from international differences.
It's a PRACTICAL and FUN workshop, without silly games or long boring lectures.  Instead, you'll learn practical models housed in short theory explanations or business examples, then you'll apply these strategies to real business situations.
Cross-cultural training & intercultural communication topics: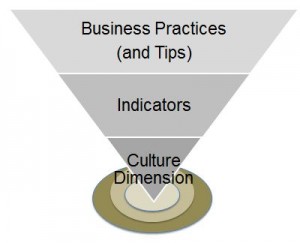 A look at the impact of culture on international business success and failures.
How does it work?  Culture's effect on the brain, decisions, and business.
Cultural Insight Framework – This section covers business culture "values," indicators of those values, and the corresponding business practices.
Business practices – You'll go deeper into the various business practices, that can tear teams and partners apart.  We'll use case studies to consider differences in communication, decision making, planning, negotiations, and much more.
Geographies – Using creative business situations, you'll explore cultures and etiquette by region.  This section covers European language groupings, plus major powers outside of Europe.
Intercultural communications – Strategies to align communications and get agreement.
We'll close with tips for any culture, and sources for more information.
Note:  Many of the topics above are integrated with minimal theoretical presentations.  Information is primarily conveyed with exercises, case studies and workshops that use real business examples.
What makes this cross-cultural training & intercultural communication course different:
No silly games or long boring lectures
We go beyond etiquette.  This is a business workshop.
It's the REAL WORLD. You'll learn from case studies and by solving real business problems.
It's based on research and evidence from several disciplines including cross-cultural communications, neurology, anthropology, business, and leadership.
Who should attend this training workshop:
Anyone working internationally.  This includes international buyers, sellers, managers, human resources, strategic leaders, and expats.  This course is not designed for expat families or spouses.  It is an international business course.  For corporate groups or international teams, we suggest Cross-Cultural Training and Team-Building.  Read more.
Price and dates for the open-enrollment course: 
*The price for this 2-day open-enrollment course is just 890 CHF/person, 790 with the early bird discount.  This price includes training facility, facilitation, course training booklet, and workshop materials.  You'll also lovely coffee breaks in the morning, and afternoon.  It excludes lunch, dinner, or local accommodations.
Reserve early to receive a discount and ensure your place on the course.  (Only 10 places available for each date)
December 9-10, 2019 — Wednesday-Thursday, 9:00 to 17:30
890 CHF/person (790 CHF/person when booked before October 10, 2019)
For those working closely with Americans, check-out our one-day workshop American Business Culture
February 25, 2020 – 550 CHF/person, (490 CHF/person when booked before January 17, 2020)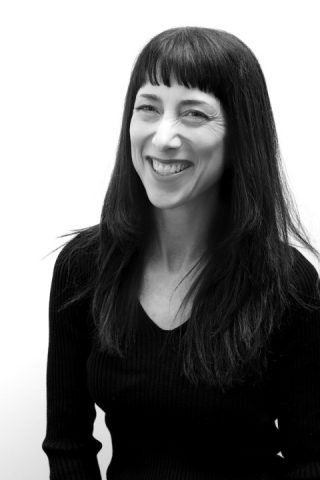 Contact us to check availability and reserve your space, or to discuss your specific needs.
Your instructor:
CEO of European Market Link SARL, international business consultant, trainer, and speaker
Over 20 years of corporate and international management experience with DuPont (Global Business Manager, EMEA Regional Manager, Corporate Growth Manager, and more.)
Numerous successes as an international business consultant
Keynote speaker on exporting and market development at the European American Chamber of Commerce, the World Trade Center, universities, and multinationals
Masters in cross-cultural communications (MACCC), BS in engineering (BSEE)
Easy-to understand native English speaker
Location (just 3 minutes walk from Martigny train station):
This training workshop will be held at —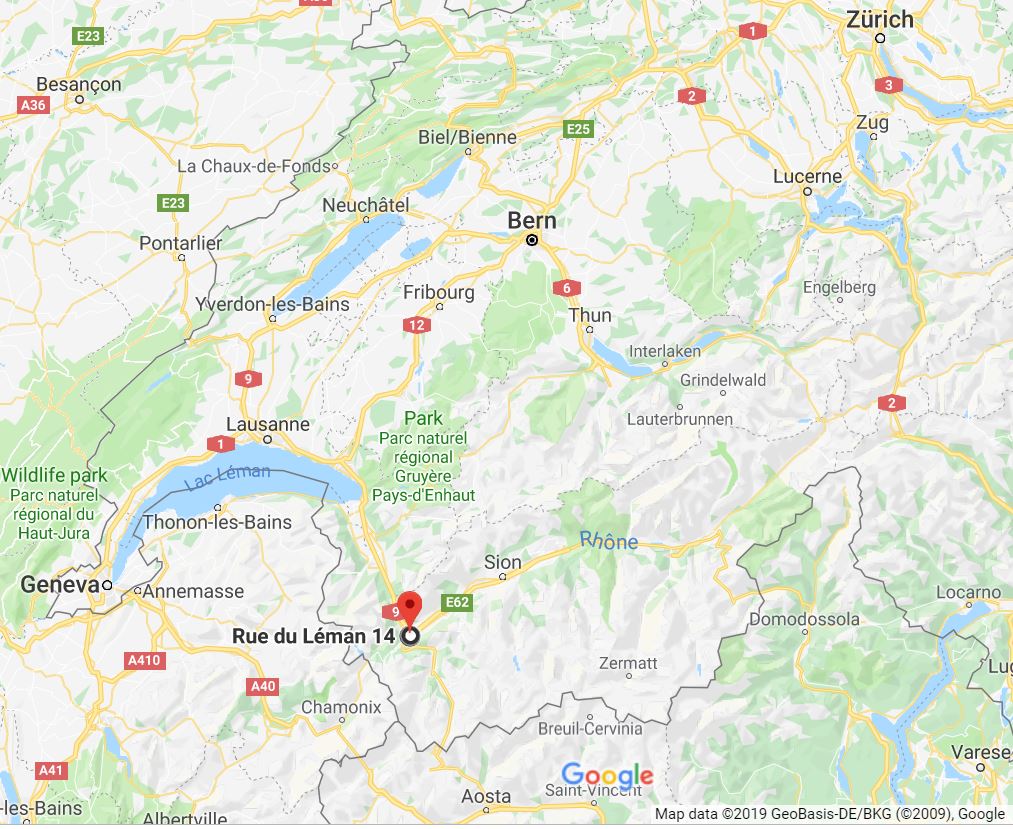 European Market Link SARL
Rue du Léman, 14
CH-1920 Martigny, Switzerland
Martigny is a main stop for the regional trains, and our training center is just 3 minutes walk from the the train station and the town center.  It's also close to the motorway, with parking and several hotels within 5 minutes walk.
Martigny sits at the intersection of 3 valleys, lined with vineyards, and views of rugged mountain peaks.  Known as "Ville d'art et de culture," you'll find sculptures throughout the town, taste local wines, and enjoy creative cuisine.
Here are helpful transportation links:
Course reservation:
 Contact us to check availability, ask questions, and tell us your preferred payment method.
Pay 30% deposit to hold your space.  (You will receive an invoice for a bank transfers or a MasterCard/Visa payment.  You also receive a welcome email with course information and maps.)
Final payment is due 1 week prior to the course.

If you need to cancel…
You may transfer your deposit or final course payments to another person, who will attend in your place.
The 30% deposit can be transferred to a later course, if you tell us at least 1 month prior to the workshop that you originally reserved.
The final payment and deposits, with cancellation notices of less than 1 month, can be transferred to a later course if we re-sell the place on the original course.
If we need to cancel for any reason, we will refund or transfer your course payments.
Contact European Market Link below to discuss your specific cross-cultural training needs.
Contact us