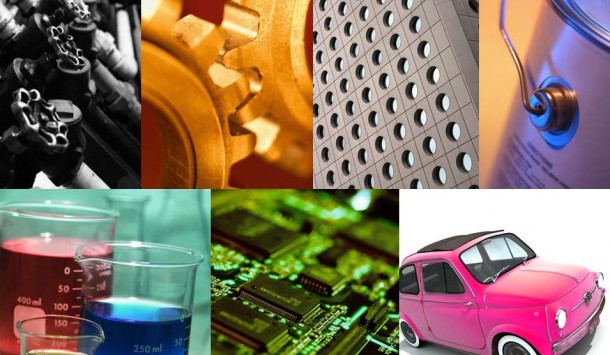 Extensive market development and sales experience in B2B technical industrial markets.
European Market Link focuses on business to business, technical industrial market development and sales, with experience working for companies like the DuPont Company, as well as, small to medium enterprises (SMEs).  European Market Link has experience in numerous industrial markets in the US and Europe, including those listed below.
Polymers
Engineering polymers
Fluoropolymers
Speciality polymers & resins
Elastomers
Molded parts
Plastic films and tapes
Chemicals & Gases
Industrial chemicals
Industrial gases
Electronics chemicals
Cleaning chemicals
Imaging chemicals
Blowing agents
Solvents
Chemical and specialty additives
Lubricants
Pharmaceutical additives
Films & Coatings
Paints Coatings
Various industrial films & coatings
Laminated glass
Tapes & adhesives
TiO2 and other additives
Handling & Distribution
Electronics
Printed wiring boards
Microelectronics
Semiconductors
Chemicals and specialty materials for the manufacture of electronics
Industrial electronic equipment
Medical & Biotech
Molecular biology automated & manual processes
Sterilization
Medical polymers
Chemicals used to manufacture medical devices
Automotive
Plastics & Chemicals parts
Air Conditioning chemicals
Laminated glass
Lubricants
Paints
Aftermarket parts
Aftermarket paints
Food & Packaging
Food packaging films
Molded specialty packaging
Printing
Food quality testing analytical equipment
Construction
Construction & landscaping fabrics
Roads & bitumen
Facade & surface materials
Laminated glass
Insulation
Cleaning additives
Specialty Consumer
European market link focuses on technical industrial and business to business markets including chemicals, plastics, automotive, material handling, and more.