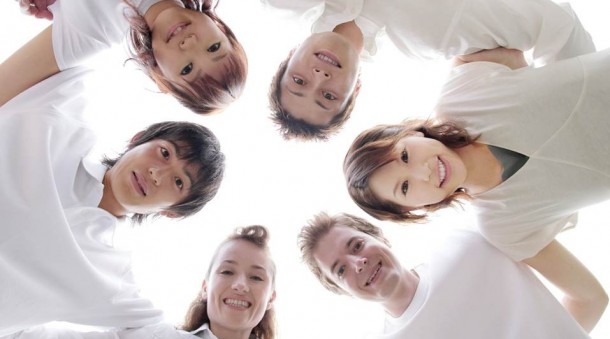 Cross Cultural Training & Team Building
Our communication style, the way we deal with conflict and even simple work processes vary in different countries. Like an iceberg, we may notice differences on the surface, but it's those larger aspects below the surface that can disrupt everything! European Market Link cross cultural training and team building creates awareness for these differences and brings multi-national teams together. See diagram of cross cultural business situations and training ideas.
Cross Cultural Team Building Workshop for International Teams:
Our custom workshops are developed around your needs.  We offer various formats, including –
30 min-1 hour presentations or exercises;
short 1-2 hour awareness workshops;
3-4 hour sessions that build stronger awareness and some skills while bringing the team closer; OR
full day intense training & team building.
Culture variations touch every aspect of life, but we focus on those areas that disrupt our business goals and team work.
Participants constantly move and interact with each other as they build awareness, explore their own cultural styles and open their minds to those culture styles of other team members.  These interactive fun tools develop communication and business skills, which will be used within the team and beyond.  Team building workshops are tailored to the audience, specific issues or regions.  We use our Culture Insight Framework, designed specifically for business, as a basis for the workshop but facilitate the meeting so team members teach each other.  Teams laugh at differences and start communicating on a new level.  Workshop may also include our top ten tips for dealing with any new culture.   Read more…
Typical 3-4 hour event:
We start with an introduction of culture and the key underlying culture dimensions that are most important to business.  Action-oriented activities literally have people moving around the room as team's explore their culture and the culture of others.
Next, we dig into culture's impact on business and communication.  Topics are chosen based on the team's culture mix and needs.  We use break-out workshops to draw teams into the topic and into each other's shoes.
We use another workshop to share country specific business practice difference.  This workshop encourages teams to use their new knowledge while sharing and learning from each other.
This is a fast-moving fun session that always leaves teams asking for more.
Download half-day cross culture training & team building flyer
Read more about a typical 1 Day Event
International Cross Culture Training for Business (Seminars & Workshops):
| Typical Events | Purpose | Price/event* |
| --- | --- | --- |
| 1-2 hour seminars | Create awareness &/or team buidling | Custom |
| Half-Day | Training & team building | Custom |
| 1 Day | Training & team building | Custom |
| Multi-days | Training of expat leaders | Custom |
Contact European Market Link to discuss your specific needs.


Team building for international teams, bringing business and sales teams closer to each other and their cross-border customers.